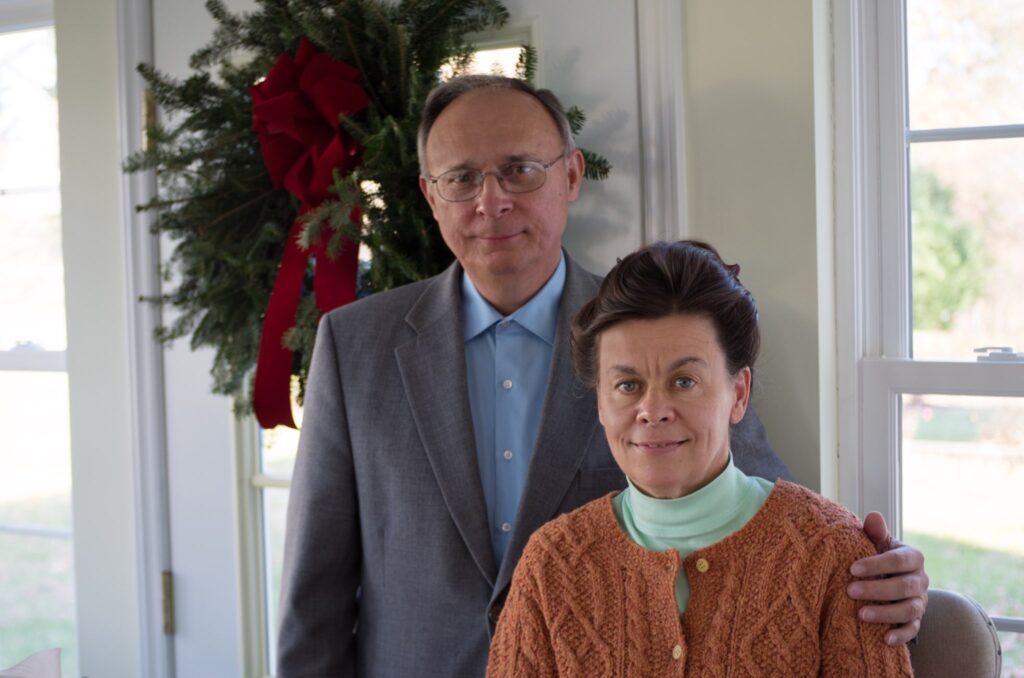 William H. Preskitt, Jr. (Bro. Bill)
926 Mountain Valley Rd.
Axton, VA 24054

Cell 276-732-9751
Email: whpreskitt@gmail.com
Martinsville Church of Truth
1376 Joseph Martin Hwy
Martinsville, VA 24112
Church Map
I welcome you and your family to the assembly and I pray that you will find a warm and worshipful atmosphere.

I wish I could tell you that you have found the perfect church, but that would be far from the truth. I can tell you, however, that the Martinsville Church of Truth is serious about its relationship with Christ and its witness to the world. The people of this church come from a multitude of backgrounds to worship God and to edify one another. They will work with you in developing your spiritual life. They will care about you and love you with a Christian love. They are Christ-centered people with a desire to know more about Him and to be made like Him.
I trust that your experience with the church will be profitable and that you will desire to associate with this assembly in pursuing the will of God and doing the work of God.
We are a Holiness Church located in Martinsville, Va. In general the Martinsville Church of Truth is part of the universal church of the Lord Jesus Christ, composed of all true believers. In particular, the church identifies with that branch of Christianity having its roots in the Holiness-Pentecostal movement, and more especially, with that segment which retains the proper emphasis on separation from the world and victory over sin, both inward and outward.
Ø The Trinity of the Godhead
Ø The Deity of Jesus
Ø The new birth.
Ø The sanctifying of the believer.
Ø The baptism of the Holy Ghost.
Ø The holiness of the believer's walk.
Ø The Great Commission.
Ø The imminent return of the Lord Jesus.
Ø The fellowship of believers.
Ø The Christian home.
Ø The Christian education of our children.
Ø Divine healing of our bodies
Ø Eternal life to the righteous
Ø Eternal punishment of the lost
Early on
The Martinsville Church of Truth is the result of the missionary effort of the Danville Church of Truth in Danville, Va. The church operated as a mission outreach of the Danville Church of Truth for many years with various pastors. The church eventually developed into a self-supporting assembly, but continues to maintain strong ties with the church in Danville.
Pastor Contact
William H. Preskitt, Jr.  (Bro. Bill)
926 Mountain Valley Rd.
Axton, VA 24054

Cell 276-732-9751
Email: whpreskitt@gmail.com

Martinsville Church of Truth
1376 Joseph Martin Hwy
Martinsville, VA 24112
Church Map